Executive MBA alumnus Padraig Ryan spoke with Conor Edwards, Alumni & Corporate Relations Manager at Trinity Business School recently about his career to date and his experience recruiting from the Trinity Business School alumni network.
Padraig joined Grant Thornton after completing the Trinity MBA in 2015 and was recently promoted to Director of Business Consulting. Padraig spoke about why he chose the Trinity MBA, how it helped in his promotion, recruiting Trinity MBA graduates, and more.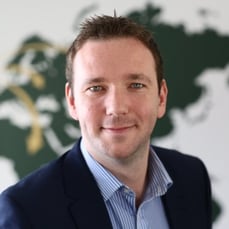 Why the Trinity MBA?
I always had a keen interest in business but I found myself in a very narrow technical role in a rapidly growing firm. Given that my background wasn't in business I found it impossible to pivot out of a technical role and into a managerial role so I decided to undertake an Executive MBA. The Trinity MBA programme really appealed to me for a number of reasons; it offers a depth of learning across a breadth of topics such as finance, marketing and strategy. Additionally, the programme places a strong focus on personal and leadership development styles.
Do Better Leaders Mean Better Innovation? MBA Masterclass with Laurence Knell.
How has your career developed since graduating?
From a career perspective the Trinity MBA facilitated a transition out of a technical role and in to a business role. I had a number of job offers in the months after completing the MBA but wanted to wait for the right role. Less than 12 months after graduating I had moved into a Business Consulting role with Grant Thornton. I joined the team as a Manager and was quickly promoted to Associate Director and on to Director. The Trinity MBA has been a real catalyst for my career progression.


How has your degree and the TCD network aided your career development?
One of the strongest assets of Trinity Business School is the alumni network. Since finishing up in Trinity I have attended a number of networking events where I've met client leads. I've also stayed in touch with some of the teaching staff who continue to take an interest in my career development.


What have been the standout achievements in your career so far?
I've been very lucky in my career to date. I started out working on a project in the healthcare sector that won many awards. I then moved into the agri-food industry and got the opportunity to travel and to work with some very senior executives and have now have a varied and diverse work environment that challenges me every day. Each role that I have held has brought different experiences and helped shape my career.

How have you kept motivated in challenging times?
I get a real buzz from people. I find that when times are challenging engaging with others to discuss challenges and brainstorm or validate ideas energises me and keeps me motivated. I think a strong team culture is more important than ever at the moment.


What does a typical work day look like for you?
In general, I try to arrive at the office early and blitz through any overhang of tasks from the previous day. I'll have informal check ins with my team during the morning and may have client meetings throughout the course of the day. I try to hold a few hours in the afternoon for content creation which could be report writing or proposal development. I am pretty disciplined and try to leave the office on time but use the commute time home for some "thinking time".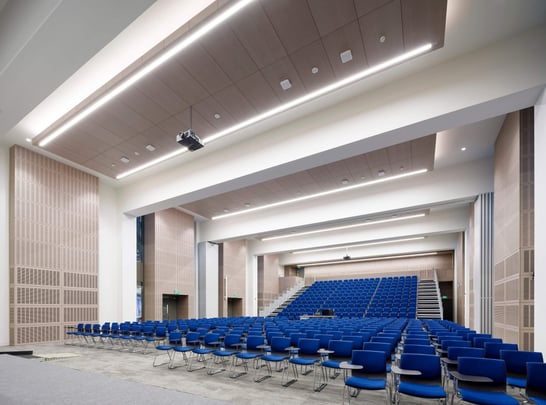 The Dargan Theatre, Trinity Business School
How did you get involved with the Business School recruitment programme?
I joined Grant Thornton at a time of rapid growth. There was ongoing demand for high calibre candidates to join our team. I reached out to Trinity to discuss the opportunity to meet with some of the candidates and have been doing so on an on-going basis ever since.


What has your experience been like with the programme?
We've had a great success with the programme and have hired a number of our team from Trinity Business School and in particular the MBA programme.

What advice would you give to recent business graduates hoping to secure positions in Dublin?
Firstly, I think graduates need to be clear and realistic about the types of roles they want. Once you have clarity on what you want then reach out to the TCD alumni network. Dublin is a very small place and the network tends to be very well connected.