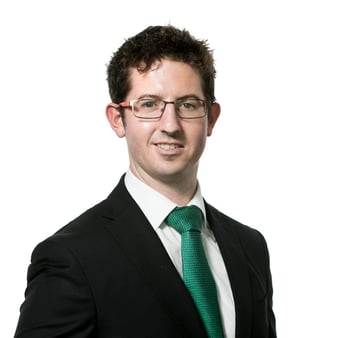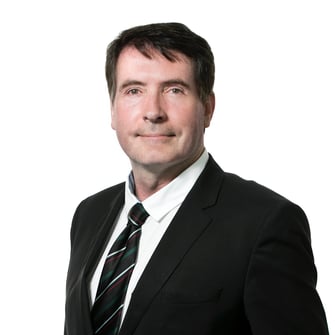 EMBA Alumni Shane Anglim and Edward O'Loughlin
The single most differentiating feature of the Trinity Executive MBA is the focus on live action learning. Students gain experience in new industries and organisations, solving real-world business problems. Working in groups, you work directly with and deliver solutions to the senior management teams of organizations via three Company Projects.
Executive MBA Alumni, Shane Anglim and Edward O'Loughlin, talk about their live company project experience with an Irish arm of a global food catering and facilities management company and offer some advice to students who are about to start, or are in the middle of their live company projects.
Our Strategic Company Project
"The company we were assigned was the Irish arm of a global food catering and facilities management company. Our team came from a diverse range of backgrounds including finance, investment, project management, design, communications, retail and consultancy.
It is fair to say that we went to great lengths to understand the industry as much as possible and what it takes to be successful in this sector (stage 1 of the project). Similarly we invested a very significant amount of time in getting to understand the realities of the company itself (stage 2).
Both of these stages involved extensive primary and secondary research. We interviewed a very broad range of industry and company stakeholders, with over 70 interviews. We analysed large quantities of relevant financials and data, making extensive use of business tools we drew on from various modules of the eMBA. Through this process we identified a number of strategic gaps for the company and ways of bridging the same, in particular through a proposed M&A strategy. Finally, we developed a detailed blueprint for change.
Gaining from the project experience
Putting Theory into Practice: The key value we took from the strategic company project was the opportunity to draw on the learning and the business tools we had been introduced to throughout the whole eMBA and to put this into practice in a real life business environment. We regularly used for example tools such as PESTEL, Porter's Five Forces and Perceived User Value (PUV) models, to further our analysis.
Industry Insight: All the research and reflection around the project gave us a fascinating insight to the catering and facilities management sector. It is a very cross-cutting industry, many of the challenges and opportunities facing it are relevant in many other business sectors. We can easily bring much of this learning to aspects of our own work situations.
Strategic Insight: The whole process was extremely useful as a learning experience in the context of how to go about identifying and making long term strategic improvements in a business. It helps build ones decision-making and judgemental skills and competencies. Developing such skills are invaluable whether used in a leadership context in one's own workplace or on a consultancy basis with others.
Builds Resilience: It is the longest of the Trinity Executive MBA company projects, stretching over 10 months, so it taught us a lot about resilience. One has to be prepared to devote a very significant effort over a sustained four stage time-span to get and keep this project at a high quality level, and finally over the line. One is constantly managing multiple objectives, expectations and stakeholders.
Communicating strategy: Having to confine oneself to a 20 minute pitch to the tutor panel is a great discipline to develop and work on. It means one really has to effectively condense down all the research and analysis done at each stage and capture the essence of what one wants to convey in a carefully prepared script and set of slides.
Team work in Action: It was a great opportunity for us to further develop leadership, teamwork and management skills in a practical setting. We had touched so much on aspects of this throughout the Executive MBA, now we had to effectively manage ourselves over an intense 10-month period. At all times our goal was to keep the strategic company project as our priority while trying to get the best out of everybody for that purpose. We all tried to respect each other's outside non-MBA commitments, while also trying to bring personal flexibility which is crucial for such a process.
Networking: The Executive MBA generally is a great networking opportunity. The strategic company project is also a particularly good opportunity for networking in the context of the all the necessary research surrounding it. We certainly met with and learned from some incredible people throughout the process.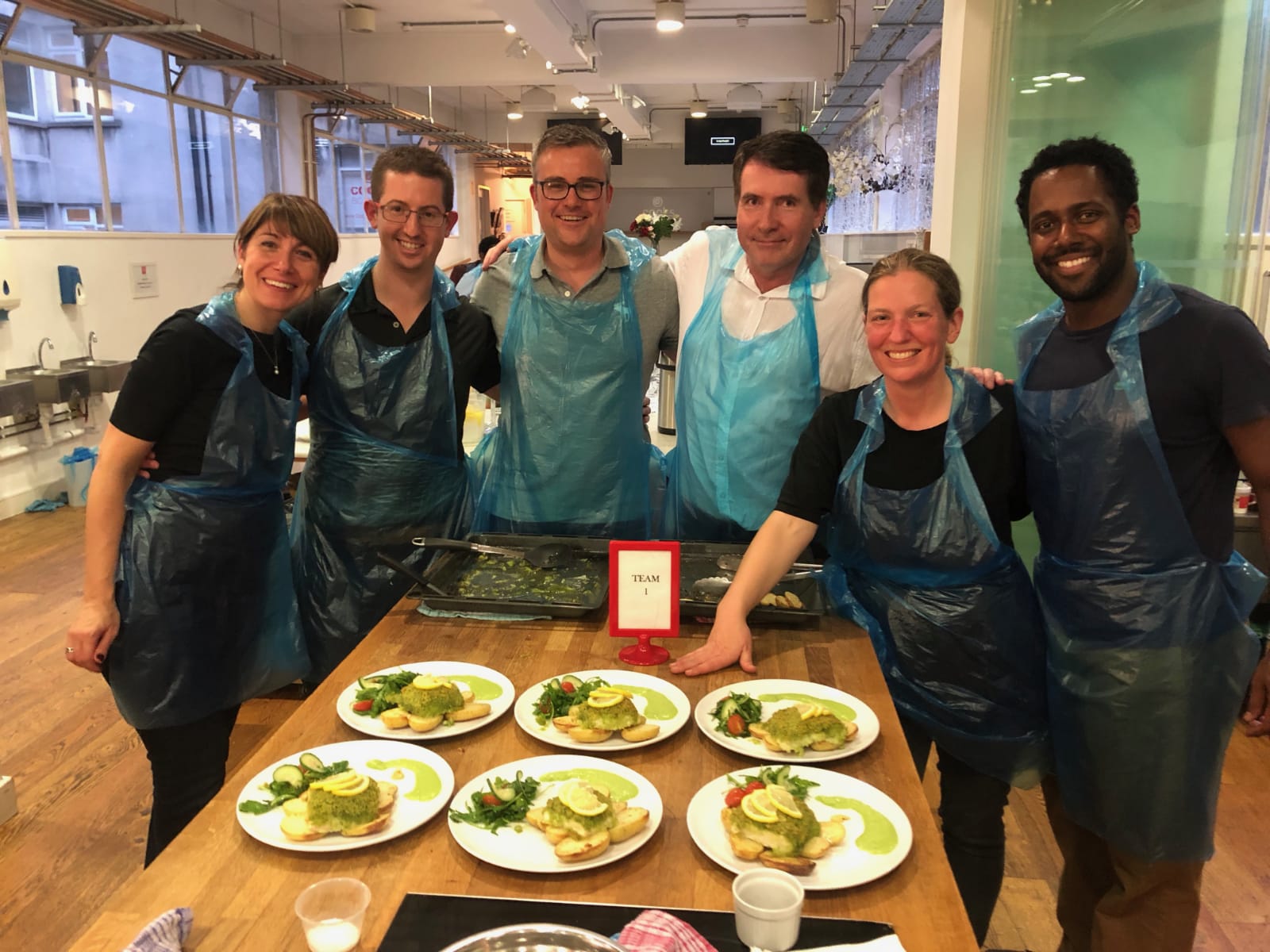 The team - getting to know each other through cooking a meal!

L-R: Silvia Baldazzi; Shane Anglim; Paul Corrigan; Edward O'Loughlin; April Durrett; Dominic Mitchell; (and John Houlihan not in photo).
Some Words of Advice
Be Patient - Focus fully on each Stage: There is a natural tendency for many to want to rush ahead and find solutions in any business situation. But it is very important to really get to know the industry first, then the specific company, what are the key challenges and opportunities, what specific strategic issue do you want to tackle, only then should one start thinking about solutions.
Keep an open mind: We consider it crucial to keep an open mind throughout this project. Draw on industry, company and academic expertise and perspectives. Take nothing at face value, cross check everything, and generally listen carefully.
Ensure Continuity of approach: It is a long and complex project, so ensuring continuity of approach and effective project memory is essential as one moves through the various stages of the project. Having 2-3 members of the team involved in all stages, we believe can help that continuity.
Effective engagement with the Company: Building an effective, trusting, sustainable, working relationship with the company is crucial to maximising the potential of the project. This can mean a significant investment of time and effort. Keep in mind how busy such companies are, so your approach should be respectful, patient, resourceful and flexible. Having one member of the team as the liaison person with the company throughout all stages, can help with building a trusting, sustainable relationship.
Team Context: One should look to mobilise each team member's specialisations where needed throughout the project. We held regular meetings which acted as a working meeting for those working directly on a particular stage of the project, while it also contained a 10 minute briefing element at the start so members of the full team could dip in and be efficiently updated on the project. It was also a mechanism through which they could contribute ideas or stay on for the full working meeting.
Invest in truly understanding the industry and company: Be prepared to invest a lot of time in really understanding the industry and the company. The better you understand them, the more likely you will identify a strategic issue worth pursuing.
Capturing data as you go along: Capturing the essence of each interview at the time through draft notes and drafting an overview of each stage of the project as you go along is advised. This helps ensure interesting and potentially valuable ideas and perspectives are not overlooked or lost, it also makes it easier to write and perfect the final report.