Many students rely on some financial support to pay for their education. For others, it helps with the cost of living, and also provides a bit extra to enjoy student life.
So how do you make sure you get the scholarship you want? Current student and scholarship winner Frida Elf from Finland gives her top tips to get the scholarship you desire with some practical steps worth considering when submitting your scholarship application.
Frida Elf
1. Apply Early
Know the deadline dates. They are end of January and end of may. No scholarship applications will be considered after the end of may. Make sure you apply early once applications are open. There is only a specific amount of funding available. The earlier you apply, the more likely you are to secure a scholarship. To be considered for a scholarship you do however have to hold an offer from Trinity Business School.
2. Consult the website for available scholarships
Make sure you know exactly what scholarship you are applying for, and state that clearly in your application. The website also provides useful videos on the scholarship application process. I found the video material very helpful for getting a sense of what the selection committee values in an applicant, as well as for getting in the right headspace to start writing my own application. This link will take you to the scholarship section of the website.
Scholarship Application Tips and Advice
3. Be specific
The main advice I can give when it comes to the actual content of your application is to be specific. When you are answering how you will give back, give distinct and actionable examples and reflect on your previous experiences to back up your message. These can be any previous endeavours you have had within academia, professionally or personally.
When asked why I would be a good ambassador for Trinity Business School, I for instance referred to my Nordic roots and my ability to serve as a link between Finnish and Scandinavian students looking to study abroad. As for how I give back to society on the other hand I highlighted my background in entrepreneurship which enables me to contribute to employing young professionals.
4. Go the extra mile
If however you feel you do not have enough relevant experiences to refer to you can still stand out by being creative in your application. For instance, consider making a video/graphic/mock website to support your application. For example, if I were to write a scholarship application again I would make a pitch of a recommendation about how the school could improve their reach in Europe and attract more applicants. This shows initiative and determination, allowing you to stand out in the crowd.
Show how you plan to grow and develop at Trinity and show how you plan to give back to the community. Put in more than you take out. Scholarships are reviewed holistically. Yes, grades matter, but also so does volunteering, work experience, high GMAT, impressing in your MSc application, etc.
5. Structure well
The scholarship committee reviews a great number of applications during the application rounds. Make sure you fill in all of the necessary personal information and follow any formatting guidelines or word limits. Furthermore, ensure your application reads well. In other words, structure your text in a way that is logical and easy to follow. I like to address topics in numbered points, categorically, or in chronological order.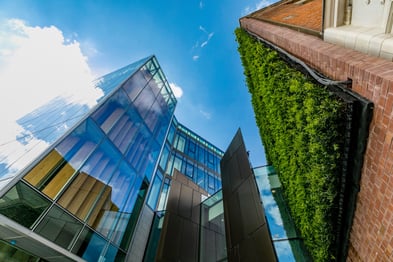 Trinity Business School
6. Get someone to read your application
Constructive feedback also can help you become more aware of your own relevant strengths and achievements. They can help you think of things you hadn't considered, and help ensure your grammar and text are in order, something particularly worth noting if like me English is not your first language.
7. Just go for it!
Don't wait! The sooner you apply, the better your chance of securing a scholarship. Don't doubt yourself, just go for it!