As the 7th most international university in the world according to The Times Higher Education Rankings 2020, Trinity College Dublin is known for its large postgraduate student body. Many of these students seek to enter the Irish job market upon graduation, which is made possible by its unique two-year graduate working visa. Dublin is home to a vibrant job sector, particularly in the areas of tech, accounting and finance, and banking.
MSc Financial Risk Management alumna Tingyu Song is one such person who departed China for Ireland to study the MSc in Financial Risk Management. She is now a Risk Analyst at Bank of Ireland. Tingyu talks about why she choose Trinity Business School, how it impacted her career, working in Ireland, and also offers some tips and advice for prospective students from abroad who are looking to make a similar jump in their careers.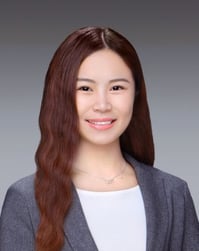 Tingyu Song
Choosing Trinity and the MSc in Financial Risk Management
"I chose Trinity Business School mainly because it has a great reputation both in Ireland and internationally. The MSc. Financial Risk Management was a perfect match with my educational background and interests. Before studying at Trinity, I completed my Bachelor's Degree in Actuarial Science where I had a Risk Management course and found it really interesting.
The MSc in Financial Risk Management programme at Trinity Business school covers three main risk categories including Credit Risk, Market Risk and Operational Risk. Apart from learning how to manage those three main risks, I also got the opportunity to learn the essential financial knowledge from Corporate Finance, Derivatives to Fixed Income Instruments. Additionally, what makes the MSc. Financial Risk Management programme truly remarkable is the mathematical side of this course. I learned the methods of risk quantification, data analysis as well as statistical/probability theories. All of those made me outstanding when I was seeking for my graduate jobs.
Student Spotlight - Tingyu Song
Another attractive part of studying at Trinity Business School is that Trinity Business School has wonderful alumni network resources. When I was studying here I got the opportunity to participate in a mentoring programme where I met my mentor and he gave me a lot of valuable career advise which is still super helpful for my current work. I'm sure I couldn't find those useful tips and advice without my mentor.
The societies in Trinity are excellent too. Even though the one-year postgraduate programme is short, I signed up for a running club (DUHAC) and met lots of brilliant friends there. It was an enjoyable experience having parties, running and volunteering with the club members.
Career Development with an MSc in Financial Risk Management
The one year MSc. Financial Risk Management programme is short but rewarding. From the beginning of my study at Trinity Business School in September 2018, I started applying for graduate jobs. In November 2018 I received my first job offer from one of the big 4 firms. After that I also got interview invitations from some leading stock broker firms and banks. Finally I chose to accept the offer from Bank of Ireland as a Risk Analyst focusing on model validation to manage the credit risk models within the bank.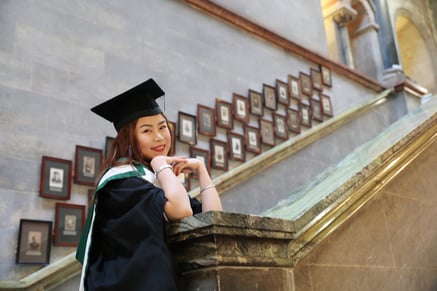 Graduation at Trinity!
Applying the MSc Learnings in my work
The team I'm currently working on is part of model risk management and is the analytical centre of excellence in group risk for review and assessment of the group`s credit risk models. In my daily work, I analyse the appropriateness of the model development to ensure their adherence to internal Group Standards and external Regulatory Requirements. The accurate statistical analysis and critical qualitative review are key for my work. The core modules including Credit Risk, Risk Quantification and Mathematics of Contingent Claims I attended in Trinity Business School are great help for my professional career.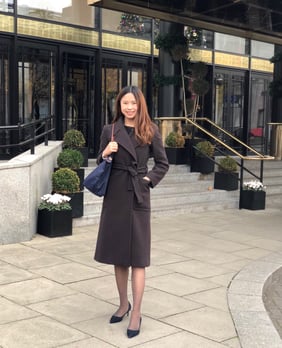 Working as a Risk Analyst for Bank of Ireland
Advice
I have three pieces of advice for the prospective students who want to study the MSc. in Financial Risk Management; Firstly, If you are a math person or a data person who is also interested in finance, this programme would be a great choice for you. Secondly, don't forget to use the valuable resources that Trinity has – Career advisors who can provide 1:1 mock interview, Bloomberg terminals, mentoring programme etc. Finally, for Non-European students, the two-year graduate visa helps you hold different options whether you want to stay in Ireland or go back to your home country. I believe that experiencing different cultural and learning new skills are important to enrich your life.
Choosing a postgraduate programme is important. I would like to say that I have made a right decision on this. I hope you enjoy your life and study at Trinity Business School as well.