Updating your CV in the new year? Here are some tips to help your CV stand out from the crowd. Kate Burke, Postgraduate Career Development & Alumni Officer at Trinity Business School, gives her top tips that can help you make a bigger impact with your CV in 2021.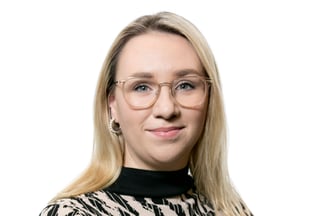 Kate Burke, Postgraduate Career Development & Alumni Officer
Never underestimate the importance of formatting
Formatting your CV correctly will undoubtedly make a difference to your CV's success. Step into the shoes of the reader and see how quickly you can find the key information required by the employer e.g. qualifications and technical skills. Using a plain font such as Arial or Calibri is recommended by hiring professionals and you might also like to consider how your CV will fare when parsed by an applicant tracking system (ATS). Poorly formatted CV's may not make the cut, so it is best to avoid tables, have consistent spacing and opt for a one column CV rather than two.
Demonstrate the skills you have gained during the Covid-19 pandemic
Take some time to consider the new suite of skills you have gained throughout these challenging times. These may include remote teamwork, priority or change management, adopting new technologies or adapting your use of software for new working environments.
The skills most in demand in 2021 include adaptability and emotional intelligence, so reflect on your experience over the last year and be sure to highlight these on your CV where possible.
Top CV Tips from IBM
Show your motivation
Consider using the professional summary at the beginning of your CV to provide an impact statement but also the motivation behind your application. This especially applies if you are seeking a change in your career for example, applying to a new industry or sector.
Pre-empt any questions the reader may have about your context or motivation for applying and cover them here briefly. Where cover letters are not required by hiring teams this section of your CV becomes particularly important.
Keep it concise
Challenge yourself to reduce the sentences in your CV to as few words as possible. You can do this by removing filler words and phrases in your work experience for example, "I was responsible for". Instead use action words to begin your sentences for work duties or responsibilities e.g. collaborated, participated, supported and compiled. You will not compromise on impact by doing this as it provides the reader with the same information.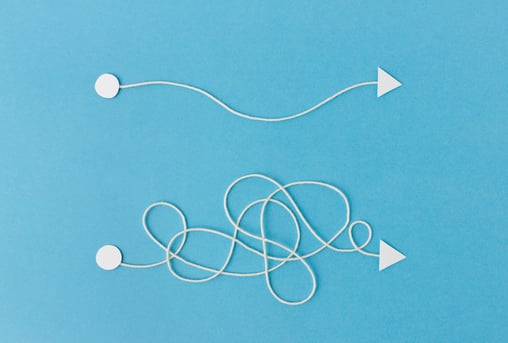 Make an impact by being concise
Designate a proof-reader
It is always helpful to enlist a second pair of eyes when reviewing your CV. An impartial proof-reader can be very useful, especially if you have faced recent rejection or radio silence from your applications. It can be easy as the author to be over critical or make constant changes to your CV if you think it is the problem, but you don't want to end up with a version worse than when you started. Trust in a second opinion and settle on a CV format that will only need content updates as required.
Creating a Powerful CV
As a Trinity student, you can avail of VMock SMART CV Platform, a software which helps you create a powerful CV and accelerate your career journey. VMock is a 24/7 online CV review tool which leverages technologies like data-science, machine learning, and natural language processing to provide instant personalized feedback on your CV based on criteria gathered from employers and global best practices – from anywhere, at any time of the day.
The postgraduate careers team at Trinity Business School are available for student and alumni CV consultations.