When applying for a postgraduate programme at Trinity Business School, applicants must write a 500 word statement of purpose on their experience, career goals, and how the master programme they are applying for will help them achieve those goals.
Student Recruitment Officer Ella Halfacree discusses how prospective students can stand out from the crowd by writing a good statement of purpose.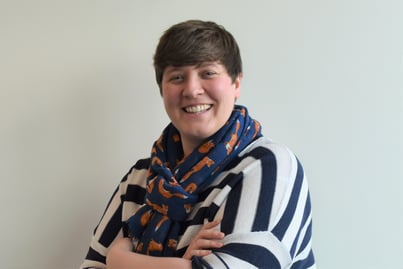 Ella Halfacree, Postgraduate Student Recruitment Officer
Hi there, I'm Ella Halfacree, I manage admissions for MSc Finance, MSc Financial Risk Management and MSc Human Resource Management here at Trinity Business School. I'm not from Dublin originally, I'm from England but have lived in Dublin for 3 years and love it!
The more Original, the Better!
Many people ask if there is a template or a very specific way a statement of purpose (SoP) should be written but the beauty of it is that there's no real science to it, in fact the more original and different the better! Think of it as a way to communicate to us and the rest of the academic selection committee everything you want us to know that isn't covered by the application form as well as an opportunity to demonstrate your ability to write well.
Having said this – you may find the below tips useful.
Make it Relevant
Talk about why you are applying for a particular programme, what your academic and work experience is to date if you have either, what inspires you, and more!
Stand Out
We pride ourselves on creating a diverse microcosm of global business here at Trinity Business School and as such expect each and every one of our students to bring something to the course. Talk about how you think you would contribute, and don't be afraid to let your passion and your personality show in your writing.
As admissions officers we receive hundreds of very high quality applications; with this in mind you should attempt to be as succinct as possible (don't give us your life story) and try to make your statement of purpose distinctive. We have a limited number of places available so it's worth putting effort into this in order to give yourself the very best chance of standing out.
The main thing I would say is don't be too intimidated by this – it's simply an opportunity for you to tell us in your own words why offering you a place to study with us here at Trinity Business School would be good decision.
Statements go astray once the author assumes that his or her purpose is to persuade us that he or she is highly qualified for admission. Instead of devoting your statement to a list of great things you have done, you should instead give strong evidence showing how the programme will really mesh with your interests and ambitions.
Pre-Application FAQs
Be Concise
We recommend that your Statement of Purpose be around 500 words. Many applicants pay no heed to that stipulation and submit something substantially longer. That is a mistake. Succinctness is a virtue in academic as in other writing.
If we see that you will take ten words to say something that another, equally qualified candidate will say in six, you might well find that the other candidate's statement will be preferred over yours.
Accuracy
We reasonably expect that your statement is an example of your writing at its very best. After all, if you are really serious about applying to our postgraduate programmes, then what we see in your Statement of Purpose is presumably the outcome of considerable effort. Poor writing and factual errors are very strong evidence that you are not yet ready for a postgraduate programme.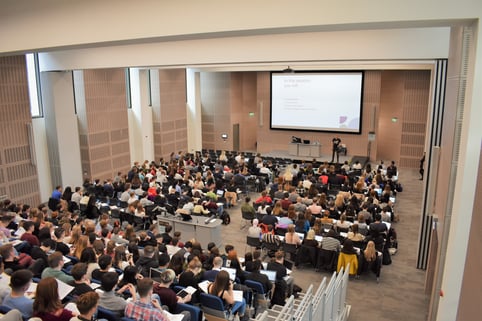 Orientation Week, Trinity Business School
Tailor your Statement