When applying to a postgraduate programme, what actually makes a great application? Charlie Cunningham, Student Recruitment Officer at Trinity Business School, gives his tips and advice on how to make your application stand out from the crowd.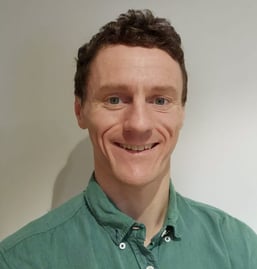 Charlie Cunningham, Student Recruitment Officer
Introducing
"My name is Charlie Cunningham and I am in my third year as a student recruitment officer at Trinity Business School. I'm responsible for the MSc Digital Marketing Strategy, MSc Marketing and the MSc Operations and Supply Chain Management (bit of a mouthful so let's stick with MSc OSCM!). Before I joined the Business School at Trinity I worked at Trinity Sport as the Rowing Development Officer, so I feel I've a unique insight into how enjoyable and unique the Trinity experience actually is.
I got asked to do this blog piece a few months ago and kept pushing it back until things got 'a little less busy' but here at Trinity Business School we are in a really fortunate position to get what seems like an endless stream of high quality applications to our programmes each year. Each one gets time and consideration by our student recruitment officers and then the academic committee for a final decision on the application. This takes time! Hopefully by the end of this piece you will have at least one takeaway that will help make your application stand out.
Apply Early
That leads me nicely onto my first point. Do NOT leave your application to the last minute! We get a high volume of applications which are reviewed on a rolling basis and while this is great as it means you should hear back from us within 10 working days of applying. It also means that the courses are likely to fill up well before the 30th of June deadline.
I've been in the unfortunate position of having to reject great applicants purely because there is no room left on the programme. The biggest reason for someone delaying their application is that they haven't got all of the documents yet e.g. waiting for their final transcripts or they haven't sat an English language test yet. Don't wait! You can apply without having submitted all of the minimum requirements by giving us all the documents you do have (within reason, don't apply with nothing!)
You can upload all of your transcripts up to and including your most recent results, or the date for which you plan to sit your English exam (if applicable) etc. If an offer is made, it will be conditional pending you upload these outstanding documents when you do have them.
Pre-application FAQs
Get Researching
There is nothing more frustrating than when an applicant has done no research of their own. All of the information is available on our website and it is pretty clear when someone hasn't done their research. For example we are 'TCD' and not 'UCD' (a small typo but a big difference). Another example is where an applicant has uploaded their own references which are not signed, not dated and not on headed paper.
On that point, the issue with references can be a common one. When completing your application you will provide the email address of two referees. When you submit your application an email will be sent to the addresses provided with a template to complete and return. Make sure they check their junk/spam mail as it can end up in there unfortunately. You can upload your own but as per the above make sure they are signed, are dated and are on headed paper. If you want more tips and advice on submitting a great reference, then check out an article my colleague Ella wrote recently.
The Requirements
Make sure you know the requirements for your chosen MSc programme. For example, the two Marketing programmes have a higher English requirement. Sometimes no impression is better than a bad impression. Don't upload your English score if it is well below the score needed. The English requirement is non-negotiable so make sure you are comfortable with the being able to get that score before you apply.
To complete an application we need:
Your transcripts (official results and not a screen grab from your University portal)
An English language score (IELTS, TOEFL, Duolingo) if your first language isn't English
Two academic references (or one academic and one professional)
Up to date CV (this can be used to determine fee status)
Personal Statement
You can read my colleague Ella's blog piece on what makes a good personal statement but my advice is keep it short, to the point and easy to follow. For example, you should answer what you've done/learnt so far, why this lead you to apply to your programme of choice, and what will you do after you graduate? We read through a lot of them so make sure it's easy for me to find the key takeaways.
For all of our programmes, previous work experience is not a minimum requirement and we can't issue an offer based on this. However if it's relevant it can of course help improve your overall profile but the first thing we will consider is the minimum requirements listed above. The MSc Entrepreneurship is slightly different here and work experience in a start-up or family business can really help your application. If you find yourself just below the minimum academic requirement but feel you have strong relevant work experience, you should contact the student recruitment officer for your programme for some advice.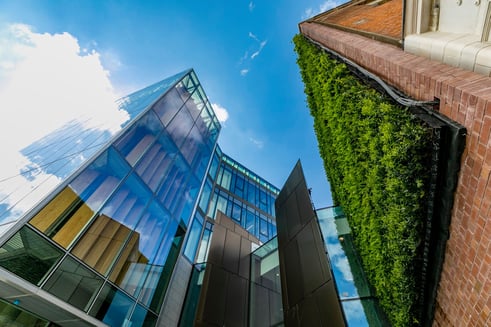 Trinity Business School Front Entrance
Get Started!
The final thing I will say on requirements and uploads for your application is to keep them relevant (your foundation level cocktail making certificate may make you the life and soul of the party but it won't sway the academic committee!) and try not to attach endless number of documents. If you have additional certificates or diplomas try and consolidate them into one document.
You've done all of the above. But you're still not 100% sure? Then get in touch with the relevant admissions officer or email business.masters@tcd.ie and we can set up a zoom call. If you're like me and working from home at the very least you'll enjoy chatting to someone other than yourself!
So why wait? Get started and submit your application through our website now. Don't worry if you can't do it all at once as you can save it as you go along. But if you're one of the many sitting on an application that is 90% complete but not yet submitted, reach out and help us get your application over the line!